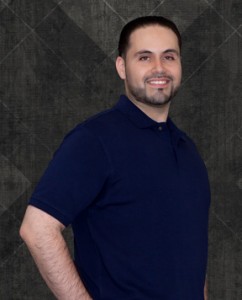 Javier Romero
Dieta Efectiva
Discover Javier Romero's talent skill and commitment to his clients. At Dieta Efectiva in Rialto, California. Javier Romero has been working with clients since 2003. Not only as a practitioner, Javier is a true testament of how well his program works. After losing over 100 pounds, Mr. Romero believed that this was a program that could help so many people conquer their issues with weight loss. This commitment and years of training, helped to make Dieta Efectiva become successful.
After studying in Berkeley, California with Dr. Micheal Gach, Creator of Acu-Yoga and worldwide lecturer on Asian bodywork, Javier began to expand his practice and learned various techniques and principles in holistic medicine. Javier also studied with Brian O'Dea, licensed acupuncturist and specialist in Asian Bodywork Therapy. Javier has certifications in Iridology and Sclerology from the International Iridology Practitioners association. These certifications were gained under Dr. Marian "Micki" Jones, who has a wealth of 36 years of experience. Javier has had the opportunity to learn Iridology and Sclerology from Dr. Leonard Mehlmauer, a leading authority in Sclerorology, with over 40 years of experience.
Dr. Lichun Huang, a world-renowned expert in Auricular Medicine has served as a mentor to Javier. Dr. Huang is the top researcher in auricular medicine and actively trains doctors and practitioners worldwide. Javier has participated in apprenticeship with Dr. Huang since 2010.
Javier takes immense pride in learning more techniques and is committed to continuing education and workshops.

Javier has:
-Traveled to Argentina to study with Dr. Marcelo Puello, one of the premier auricular therapists in South America
-Completed a Master of Auricular Medicine
-Traveled to Taipei, Taiwan to participate in the World Academy of Auricular Medicine in 2012.
-Traveled to Chamela, Mexico to for advanced coursework in the study of Iridology and Sclerology.